Photographies réalisées de 2015 à 2019, Extraits.

Cette série autobiographique a débuté en 2015 et continue d'évoluer. Chaque visite chez mes grands-parents est matière à de nouvelles images car mon état d'esprit n'est jamais le même et mon regard change. À travers cette série, j'essaye de reconstituer la douce atmosphère, sécurisante, qui régnait durant mes «grandes vacances» enfant, dans la campagne limousine.


— projet en cours, wip

Photographs taken from 2015 to 2019, Excerpts.

This autobiographical series began in 2015 and continues to evolve. Each visit to my grandparents is a source of new images because my state of mind is never the same and my outlook changes. Throughout this series, I'm trying to recreate the sweet, reassuring atmosphere that reigned during my childhood's summer holidays in the countryside, in the french region of Limousin.
.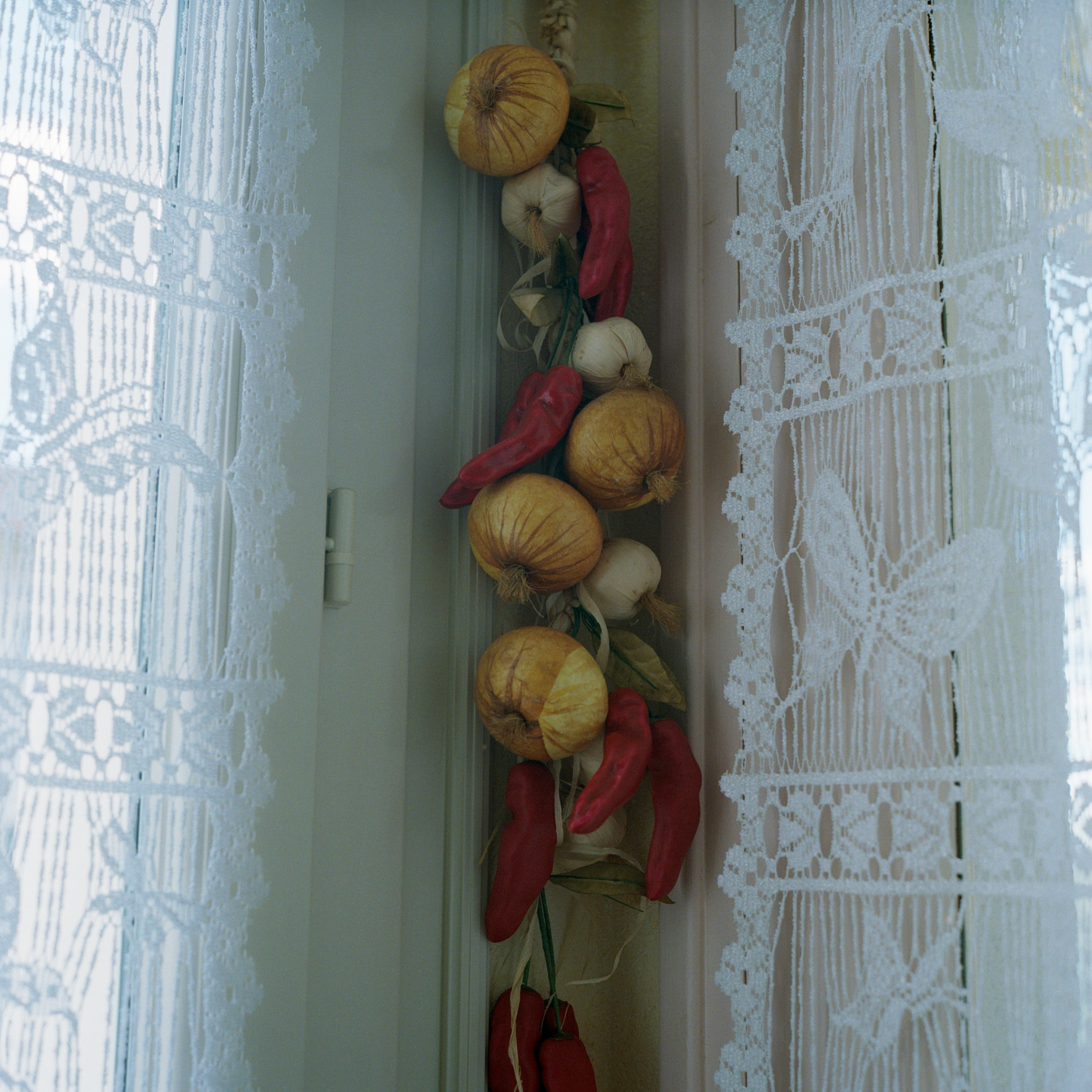 En parallèle avec le projet précédent, en 2015, j'ai commencé un travail d'archivage. Je rassemble des photographies et des textes de cette époque. Ci-après un texte que j'ai rédigé à 7ans en vacances d'été chez mes grands-parents.
In parallel to my previous project, in 2015 i started an archiving project. I collect photographs and texts from this period. Below is a text I wrote at the age of 7, while on vacation at my grandparents' house.
Le Carnet de vacances 2004

Lundi – Je me suis levée tard <10h> j'ai regardé les dessins animés un petit moment, j'ai été avec papy dans le jardin, après le déjeuner, j'ai fait de la balançoire, vers 4h nous sommes partis à Limoges (…) le soir après le diner une guêpe m'a piqué au doigt, mamie m'a soigné et on a été se promener sur la route.
A partir des photographies, je crée de nouvelles archives. Ci-joint un extrait de mes recherches grâce à mes archives personnelles sur les «interminables repas de famille».
From the photographs, I create new archives with these photographs. Attached is an extract from my research using my personal archives on "endless family meals".